DISTRICT AWARDS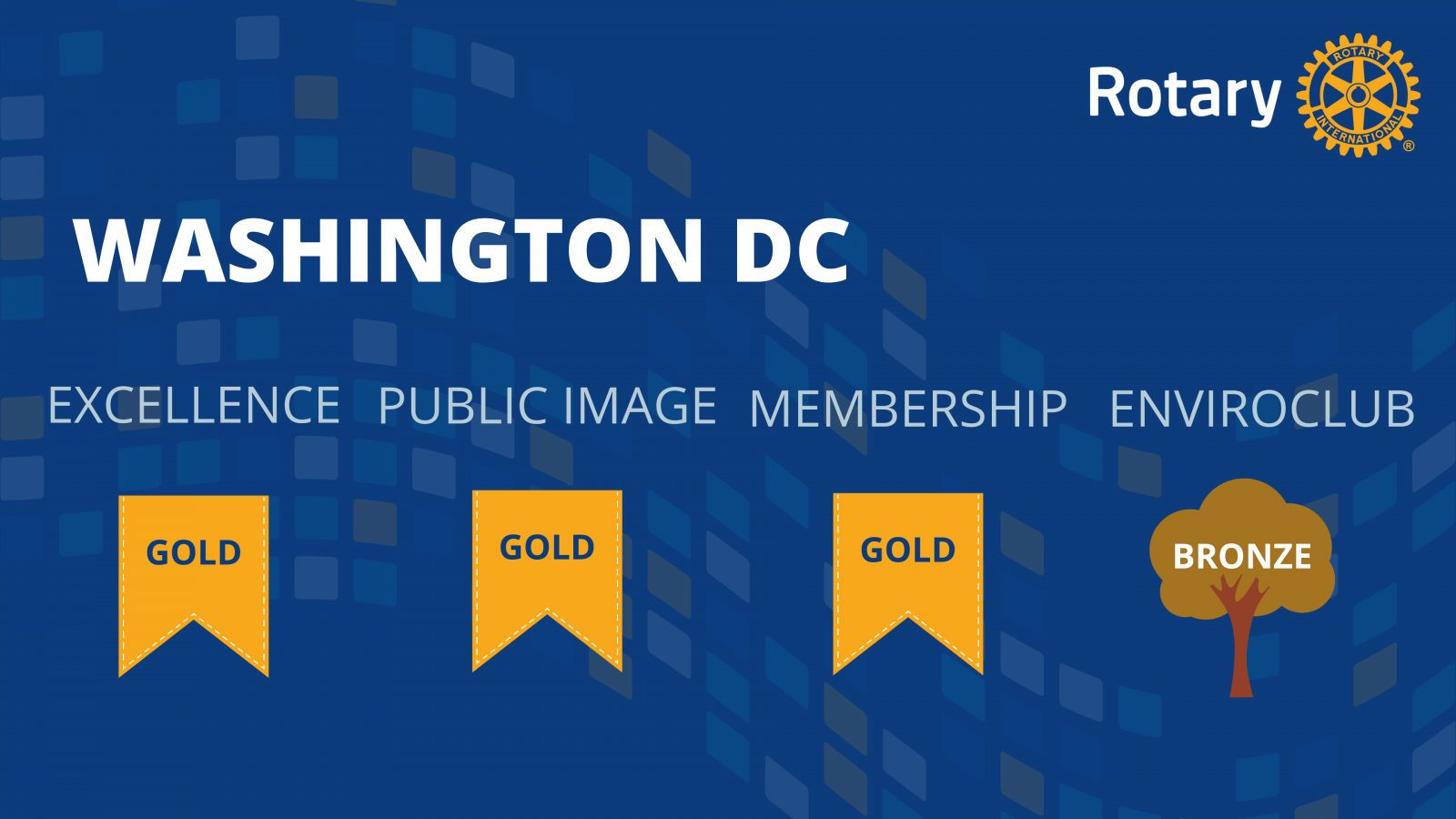 At the Virtual District 7620 Conference, our
Washington DC club
was presented the Gold Level of achievement in all categories. The EnvironClub award was new this year and the Bronze award was the only award given. There are 62 Club in our District and 9 Clubs achieved Gold Level in all three categories.
The clubs in District 7620 do an amazing amount of work to help better the lives of those in need, both locally and across the globe. Each year district awards are presented to recognize our clubs who have had an outstanding performance throughout the year. The district awards criteria are set up in alignment with each Rotary International President's annual theme and citation, and our District 7620 Governor's annual goals. There is also a separate Presidential citation that is run by Rotary International. Clubs qualify for it by entering their goals and achievements into Rotary Club Central.
Points are accrued according to certain tasks being completed, such as; taking advantage of the districts matching grant program, partnering with other clubs on projects, promoting your club through traditional and social media and holding online meetings, having virtual membership drives and Rotary informational programs, and engaging your members and inviting guests to learn about Rotary and what we do.
There are three levels of achievement in each category:
bronze (60 points)
silver (75 points)
gold (85 points)
Awards recipients will receive a patch and banner reflecting the award category and level of recognition achieved.