Meeting in Review, July 28, 2021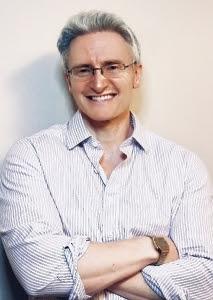 The Rotary Club of Washington, D.C. welcomed guest speaker

Paul Lachelier, Ph.D., Founder & Director, LEARNING LIFE.
---
The Zoom meeting was opened at 12:15 PM for member fellowship.
President Bill Dent
welcomed participants, guests, and visiting Rotarians.
Sergeant-at-Arms Sterling Hoffman
presented the Four-Way Test and recognized birthdays and anniversaries for the week.
Erminia Scarcella
presented a Member Moment.
Marilyn Nevy Cruz
inducted new members.
Announcements:
President Bill

outlined our plans to return to the University Club, including an update about the equipment needed for hybrid meetings.

Khaled Sabah

briefed about the 5K event.

President Bill

spoke about the 5th Annual Red Carpet Premiere.

Bob Schott

talked about the Pink Gin Fundraiser.

President Bill

shared that the next International Service Committee meeting will be next Thursday, August 5, at 6:00PM via Zoom.
The guest speaker was introduced – Paul Lachelier, Ph.D., Founder & Director, LEARNING LIFE.
Paul Lachelier is a sociologist and social entrepreneur passionate about making the world a better place through civic innovation. Born and raised in France until age 11, he moved with his family to the United States in 1983. His experience as a French-American dual national made him more curious about the world around him, and especially about societies and their cultures. This curiosity spurred Paul to study sociology, and to learn and write about American culture and politics first as an undergraduate at Georgetown University, then as a graduate student at the University of Wisconsin-Madison, where he earned his Master's and Ph.D. Paul taught sociology, political science and social theory for over a decade at a variety of higher education institutions, including the University of Wisconsin, Tufts, Harvard, and Stetson. In 2012, Paul left academia to found Learning Life with the mission to inform and empower more people by spreading learning in everyday life beyond school walls. His published writings have appeared in academic journals, online media as well as newspapers including the Boston Globe, Chicago Tribune, Milwaukee Journal Sentinel, and the Orlando Sentinel.
President Bill
adjourned the meeting at 1:30 p.m.