Meeting in Review, August 4, 2021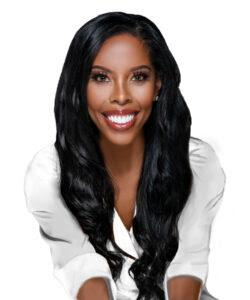 The Rotary Club of Washington, D.C. welcomed guest speaker

Dhomonique Murphy, Founder of The Yellow Box Foundation.
---
The Zoom meeting was opened at 12:15 PM for member fellowship.
President Bill Dent
welcomed participants, guests, and visiting Rotarians.
Sergeant-at-Arms Sterling Hoffman
presented the Four-Way Test and recognized birthdays and anniversaries for the week.
David Krucoff
presented his Member Moment.
Announcements:
Marilyn Nevy Cruz

put out a call for additional support on the Membership Committee. Contact Marilyn for details.

President Bill

gave an update about our plans for hybrid meetings. We are still working on the timeline for return to the University Club and obtaining the needed equipment.

President Bill

spoke about the Pink Gin Fundraiser.

Mary Goldsmith

gave an update about upcoming social events. End of Summer event at Jill Kent's home on September 22. See your email for details.

May O'Brien

talked about the International Service Committee meeting scheduled for Thursday, August 5, at 6:00PM via Zoom.
Steve Liston
introduced this week's guest speaker, Dhomonique Murphy, Founder of The Yellow Box Foundation.
Dhomonique is a 3x Emmy Award Winning Television Journalist and the reigning Mrs. Virginia American Dhomonique has appeared on stages across the nation and has been featured on The Steve Harvey Show, FOX, ABC, NBC, HSN, CBS and countless radio, print, and local television platforms. Dhomonique is the founder and President of Readers2Leaders, Inc. Dhomonique is the President of The Right Method TheRightMethod.com). She has been endorsed by the co-founder of Constant Contact Alec Stern, Shark Tank's Kevin Harrington, New York Times Best Selling Author Sharon Lechter, co-founder of Priceline.com Jeff Hoffman, famed motivational speaker Brain Tracy, and many others.
Dhomonique is a published author of three books: RESET: Attitude is Everything, The Right Method Cookbook and a contributing author on the bestselling book: 1Habit for Entrepreneurial Success alongside Les Brown.
President Bill
adjourned the meeting at 1:30 p.m.