Meeting in Review, October 27, 2021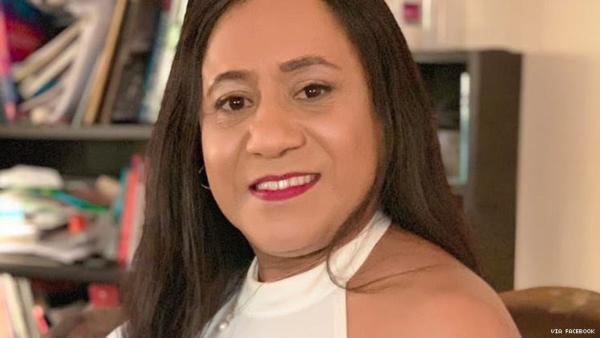 The Rotary Club of Washington, D.C. welcomed guest speaker

Rikki Nathanson, Director of Housing Programs for Casa Ruby.
---
The Zoom meeting was opened at 12:15 PM for member fellowship.
President Bill Dent
welcomed participants.
Secretary Whitney Doll
led the introduction of guests and visiting Rotarians.
Sergeant-at-Arms Sterling Hoffman
presented the Four-Way Test and recognized birthdays and anniversaries for the week.
Lourdes "Lola" Perez
presented a Member Moment.
Monica Smith
presented a History Moment.
Announcements:
Nancy Riker

– Nominations Committee is working on the slate of candidates for 2022-23.

Bill Dent

– new Peace Working Group

Bill Dent

– upcoming Club Assembly (November 3)
Sterling Hoffman
introduced this week's guest speaker, Rikki Nathanson, Director of Housing Programs for Casa Ruby.
Rikki Nathanson is a fierce activist for the rights of trans and gender diverse persons globally. Originally from Southern Africa, Rikki formed the first trans specific and trans led organization in Zimbabwe in 2015, after being unlawfully arrested for using a female restroom at a local hotel. She then was instrumental in the formation of the Southern Africa Trans Forum, the strongest trans movement in Africa.
Upon acquittal for her arrest in 2014, she took on the State of Zimbabwe with a civil suit. This act of bravery has proven to be risky to her life, and has seen her fleeing her home country of Zimbabwe and resettling in the United States. In November 2019, judgement was finally handed down in her civil suit against Zimbabwe, and she made history with a ground-breaking judgement that has positively changed the legal landscape for trans and gender diverse persons not only in Zimbabwe, but further afield.
She is currently employed in the Executive Management of Casa Ruby as the Director of Housing Programs. Casa Ruby is an organization run and led by transgender women of color, and is the only LGBTQ bilingual and multicultural organization in the metropolitan Washington, D.C. area, providing social services and programs catering to the most vulnerable in the city and surrounding areas. Professionally, she holds a qualification with the Institute of Chartered Secretaries & Administrators of Zimbabwe.
President Bill
adjourned the meeting at 1:30 p.m.