Meet Our Speakers
The Rotary Club of Washington, DC is strategically located to gather the most prestigious group of speakers our nation's Capital can generate.  From Ambassadors, Business Executives, and Tribal Chiefs to an endless array of Champions of Change.  Our Club Members, and visitors to our weekly meetings, receive an impressive amount of intellectually-stimulating, heart-warming presentations each week.   Further, on this page, is a sample of speakers whom have recently spoken at our Club…
October 5th 2022 at 12:30 pm
In Person/Hybrid Washington DC Weekly Club Meeting
Club Assembly and Community Service Grants Open House
President, Marilyn Nevy Cruz
Please join Club President, Marilyn Nevy Cruz for the Club Assembly and Community Service Grants Open House.
---
October 12th 2022 at 12:30 pm
In Person/Hybrid Washington DC Weekly Club Meeting
Ambassador of Guatemala to the United States
Ambassador Alfonso Quiñónez
Prior to his appointment as Ambassador of Guatemala to the United States of América, Alfonso Quiñónez was the Public Affairs Manager for Cementos Progreso in Guatemala. Ambassador Quiñónez has held a number of positions within the Organization of American States (OAS), most recently as Executive Secretary for the Summit of the Americas and Secretary for External Relations.
Previously, Ambassador Quiñónez served for five years as the Executive Secretary for Integral Development and Director General of the Inter-American Agency for Cooperation and Development. He joined the OAS in July 2001 as Director of the Department of Cooperation Policies. Before joining the OAS, Alfonso Quiñónez was a member of the Guatemalan Foreign Service, having held positions in Spain and the United States as Deputy Chief of Mission and as Ambassador, Permanent Representative to the Organization of American States.
Ambassador Quiñónez is a member of the Board of the US-Guatemala Business Council, the Board of Advisors of the Inter American Foundation, and the Board of Directors of the Pan-American Development Foundation, where he heads the Strategic Planning Committee. He has held different positions in international organizations and academia, such as member of the Board of Trustees of the United Nations Institute for Training and Research (UNITAR), where he chaired its Finance Committee; member of the Advisory Board of the Master's Program in Integral Economic Development at the Catholic University of America School of Business and Economics; and lecturer at the United States Foreign Service Institute on Latin American and Caribbean issues. He is also professor at the School of Political Studies and International Relations at Francisco Marroquin University in Guatemala.
He is married and has two children.
ACADEMIC AND PROFESSIONAL TRAINING
Fellow at the School of Public Affairs of the University of Maryland, Foreign Policy Making studies
• Fellow at the Inter-American Defense College
• Georgetown University, LLM Common Law Studies
• Francisco Marroquin University of Guatemala, Law
---
October 19th 2022 at 12:30 pm
In Person/Hybrid Washington DC Weekly Club Meeting

Director for the Hispanic-Serving Institutions Division (HSID) in the Office of Post-Secondary Education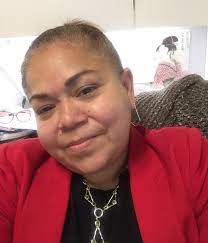 Beatriz Ceja-Williams
is the Director of the Hispanic-Serving Institutions Division (HSID) in the Office of Post-Secondary Education. The HSID is responsible for the administration of the Developing Hispanic-Serving Institutions, Promoting Post Baccalaureate Opportunities for Hispanic Americans, and the HSI STEM and Articulation programs. Prior to this role, she served as a Program Manager for the Teacher Quality Programs in the Office of Innovation and Improvement.

As a Program Manager, she oversaw the administration of several discretionary programs including: Race to the Top District, Teacher Quality Partnership, School Leadership, Supporting Effective Educators, and Transition to Teaching. Mrs. Ceja-Williams has also served as the federal liaison to the states of Florida, Arizona, New Mexico, and the Commonwealth of Puerto Rico for the U.S. Department of Education's Migrant Education Program. Mrs. Ceja-Williams has presented at numerous education conferences on school leadership, teacher quality, migrant students, and cultural literacy. Fellowships include the Congressional Hispanic Caucus Institute Fellowship Program, the Department's Excellence is Government Fellows Program, and the Executive Leadership Program.

She earned her BA in Sociology from the University of California, Santa Cruz and her M.A. in Education and Human Development with an emphasis in Bilingual Education and Special Education from George Washington University.
---
November 2nd 2022 at 12:30 pm
In Person/Hybrid Washington DC Weekly Club Meeting
Founder & CEO, Richard Public Charter School for Journalism and Media Arts
Dr. Marco Clark is a well-respected educator, forward-thinking innovator, exemplary author, polarizing public speaker, and veteran in the world of urban education. Dr. Clark currently serves as the Founder and Chief Executive Officer of the Richard Wright Public Charter Schools for Journalism and Media Arts in Washington, D.C. In addition to his work as Founder and CEO, he is Chairman of "Man the Block," an organization focused on providing safe passage for students to and from school.
Dr. Clark serves on the Board of Trustees for the Beta Psi 1923 Foundation. Dr. Clark continues to be an advocate for various youth groups, civic organizations, and other nonprofit organizations focused on restoring trust in public school education.
At age 10, Dr. Clark became a spelling bee champion. Ironically, by age 11, a guidance counselor labeled Dr. Clark as a functional illiterate. This label disrupted his educational journey for many years. However, it was that label that eventually sparked Dr. Clark's fight against illiteracy and the need for student development and worldwide advocacy. Through the unwavering support of his parents, Dr. Clark was able to make it through high school and go on to Clark Atlanta University, where he met a professor, Dr. Johnny L. Wilson, who recognized his potential, believed in him, and helped him shape his educational path and platform for the years to come. After receiving his Bachelor of Arts degree in Political Science with a minor in Secondary Education from Clark Atlanta University, Dr. Clark went on to earn a Master's degree in Special Education from Coppin State University, a Master's degree in Education Administration from Goucher College, and a Doctorate in Higher Education from Morgan State University. By the age of 34, almost 25 years after being labeled as a functional illiterate, Dr. Clark emerged as a noted educator and scholar.
Dr. Clark has been featured in JET magazine, The Huffington Post, and The New York Times discussing his battles with reading as a youth and his educational reform efforts to fight against world illiteracy and community issues throughout the country.
Many political figures have acknowledged Dr. Clark's ability to offer a fresh mix of traditional and contemporary approaches to motivating troubled youth and mobilizing communities. Historical icon, the late Congressman John Lewis (Democrat for the 8th District of Georgia) exhorted Dr. Clark's unique ability to identify with students sparking their desire to achieve.
Dr. Clark has received numerous awards and appeared on hundreds of talk shows, as well as serving as keynote speaker in various venues across the country. Dr. Clark also serves as the Education Contributor for Patty Jackson's Re-Wind Show on WDAS 105.3 FM, Philadelphia. Dr. Marco Clark is a proud member of Omega Psi Phi Fraternity, Inc. and a continued advocate for educational and social change. His motto is "You can't beat a person who is determined to win."
---
November 9th 2022 at 12:30 pm
In Person/Hybrid Washington DC Weekly Club Meeting
Curator of Military History
Division of Political and Military History
National Museum of American History
Smithsonian Institution
Frank A. Blazich, Jr., PhD
A native of Raleigh, North Carolina, Frank Blazich, Jr. specializes in the American military experience in the twentieth century. A veteran of the U.S. Air Force, he holds a doctorate in modern American history from The Ohio State University (2013). His dissertation, "Economics of Emergencies: North Carolina, Civil Defense, and the Cold War, 1940-1963," examined the confluence of civil defense, natural disasters, and economic development, leading to the evolution of the state's modern emergency management agency.
Following his doctoral studies, Blazich served as the historian at the U.S. Navy Seabee Museum in Port Hueneme, California before moving to Washington, D.C. to serve as a historian in the History and Archives Division of Naval History and Heritage Command. From June to December 2016, Blazich served as the historian on Task Force Netted Navy working for the Office of the Chief of Naval Operations.
In January 2017, he assumed his current position as curator of modern military history at the Smithsonian Institution's National Museum of American History. His first edited book, Bataan Survivor: A POW's Account of Japanese Captivity in World War II, was published by the University of Missouri Press in February 2017. His second book, "An Honorable Place in American Air Power": Civil Air Patrol Coastal Patrol Operations, 1943-1943, was published by Air University Press in December 2020.
Additionally, he has published articles, essays, blog posts, book reviews and delivered public talks on numerous topics relating to modern American military history. His work has appeared in the Journal of Military History, Naval War College Review, The Northern Mariner, North Carolina Historical Review, Army History, Naval History, Air Power History, Marine Corps History, War on the Rocks, Volunteer Magazine, Center for International Maritime History, The Sextant, Seabee Magazine Online, Smithsonian Magazine Online, and the Washington Post.
He is currently the Mid-Atlantic Regional Coordinator for the Society for Military History and the National Historian Emeritus of the Civil Air Patrol at the rank of colonel. He received the Air Force Historical Foundation's Best Article Award in 2019 for his article "'Definitely Damaged or Destroyed' Reexamining Civil Air Patrol's Wartime Claims," published in the Spring 2019 issue of Air Power History. He recently received the Keith Matthews Award for Best Article from the Canadian Nautical Research Society for his piece "Inventors and Innovators: Naval Lighterage and Anglo-American Success in the Amphibious Invasions of German-Occupied Europe," published in the Summer 2021 issue of Northern Mariner/Le marin du nord. Blazich is currently a Knight Commander in the Order of Prince Danilo I of the House of Petrovi?-Njegoš. He lives in Northern Virginia with his wife Nicole, and son William.
---
November 30th 2022 at 12:30 pm
In Person/Hybrid Washington DC Weekly Club Meeting
Ambassador Extraordinary and
Plenipotentiary and Chief of Mission of the Republic of Sierra Leone to the United States
His Excellency Sidique Abou-Bakarr Wai
serves as Ambassador Extraordinary and
Plenipotentiary and Chief of Mission of the Republic of Sierra Leone to the United States
of America, with concurrent accreditation to Brazil, Canada, the Commonwealth of the
Bahamas, Cooperative Republic of Guyana, Jamaica, the Plurinational State of Bolivia,
Republic of Chile, and Republic of Trinidad and Tobago.
For further academic pursuit, His Excellency Wai migrated to the United States in 1972.
He earned a B.A Degree in Political Science and Pre-Law from Fordham University in
New York City, and continued graduate studies in Public Policy and Organization Theory
at the prestigious New York University Wagner Graduate School of Public Service.
His over 35-years of professional experience in public safety, public health care
advocacy, diplomacy, community relations, and social empowerment in the United
States include positions as Deputy Director of the Institute of African-American Affairs at
New York University, Community Liaison for the Brooklyn Borough President, and
Division Chief at the New York Housing Authority. For ten of those years, he served as
Community Affairs Advisor to several Commissioners of the City of New York Police
Department (NYPD), among the largest law enforcement agencies in the United States,
during which time he mediated many public safety disputes and authored the "Police
Body-Worn Camera" (BWC) program as a tool to improve police community relations in
crime reduction in New York City.
In 2018, he was appointed by the President of Sierra Leone, His Excellency Retired
Brigadier, Dr. Julius Maada Bio to represent his country in the diplomatic arena. In that
position, His Excellency Sidique Abou-Bakarr Wai has earned the reputation as a
prominent figure in the Ambassadorial Community of African Nations in the United
States, being elected and serving as Secretary-General for the Economic Community of
West African States (ECOWAS) Ambassadors' Group and Co-Chair for Diaspora
Engagement and Public Affairs Committee for the African Union Ambassadors' Group.
Since assuming office in Washington, D.C. in his position as Ambassador of Sierra Leone
to the United States of America, His Excellency Wai has led several important policy
initiatives supporting the Government of Sierra Leone. These include lifting of the U.S.
Visa ban on Sierra Leone; partnering with the Sierra Leone Diaspora to mobilize financial
support resulting in US$7.5 million to fight the COVID-19 pandemic in Sierra Leone; the
repatriation to Sierra Leone of Mrs. Etta Isatu Findlay and her daughter to rejoin their
family after a challenging 22-years' stay in Jamaica; and the establishment of the Free
Quality Education Basket Fund to support the construction of an Academy of Excellence
Co-educational School in Sierra Leone as part of His Excellency President Julius Maada
Bio's Free Education Agenda.
His Excellency Sidique Abou-Bakarr Wai, in partnership with the Sierra Leone diaspora,
co-hosted the golden jubilee (60th ) Independence Anniversary of Sierra Leone with
diaspora funding at no cost to the government. Most recently, he mobilized national and
international resources to assist the burnt victims of the Sierra Leone Tanker tragedy in
which over 155 people lost their lives. Through his outreach, he has been able to secure
the support and partnership of the Healey Foundation to fund a Burn Unit Center in
Christ the King College Hospital in the city of Bo, Sierra Leone
---
December 7th 2022 at 12:30 pm
In Person/Hybrid Washington DC Weekly Club Meeting

Assistant Professor in Global Health and the Founding Director of the Center for




Community Resilience
Wendy Ellis, DrPH, MPH
Wendy Ellis is an Assistant Professor in Global Health and the Founding Director of the Center for
Community Resilience at the Milken Institute School of Public Health at George Washington University.
Dr. Ellis has spent the last fifteen years developing and working to grow a 'resilience movement' to
address systemic inequities that contribute to social and health disparities that are often transmitted in
families and communities from generation to generation.
The Building Community Resilience (BCR) collaborative and Resilience Catalysts networks are
implementing Dr. Ellis' BCR process and the Community Resilience framework she developed during her
doctoral studies at George Washington University. Ellis' innovations provide a platform for cross-
sector partners to align resources, programs and initiatives with community-based efforts to address
adverse childhood experiences and adverse community environments-- or as Ellis has coined it "The Pair
of ACEs". The strengths-based approach is aimed at building the infrastructure to disrupt cycles of
structural racism, foster equity and promote resilience in communities by improving access to supports
and buffers that help individuals 'bounce back' and communities thrive. The BCR process and Community
Resilience framework are being used in more than 20 cities and states across the country. Dr. Ellis'
Community Resilience framework is featured in a special issue of the Journal of Public Health
Management and Practice focused on addressing structural racism as a public health initiative.
Leveraging her extensive background in communications, in 2022 Dr. Ellis produced a documentary,
"America's Truth: Cincinnati", which follows her team's innovative approach to centering conversations on
structural racism that galvanized a resilience movement to foster equity through systems and policy
change. On the heels of that success, Dr. Ellis and her team have launched a Truth & Equity movement in
Washington, DC.

Dr. Ellis holds several leadership positions in public health, including Chair of the
National Academy of Science's, Enhancing Community Resilience in the Gulf States Committee, Scientific
Advisor to the Centers for Disease Control and Prevention's Prevention and Injury Center and the
National Academy's Culture of Health Advisory Board. In 2018 Dr. Ellis was selected as an Aspen Institute
Ascend Fellow to support her leadership in developing cross-sector strategies to address childhood
trauma, foster equity and build community resilience.
---
Missed the meeting? Watch the speaker's presentation.
Sampling of Our Past Speakers
The Rotary Club of Washington, DC would like to thank our past speakers for the engaging and motivational and informative presentations.
Bob Cusack
Editor in Chief, The Hill/TheHill.com
Reporting on politics and policy in the nation's capital since 1995, Mr. Cusack joined The Hill as Business and Lobbying Editor in 2003 and is now the newspaper's Managing Editor.  Mr. Cusack regularly appears on ABC, CNN, Fox News Channel and MSNBC as a political analyst.
Ambassador Mathilde Mukantabana
Ambassador of Rwanda to the United States
Prior to her appointment, Ambassador Mathilde Mukantabana was a tenured Professor of History at Cosumnes River College (CRC) in Sacramento, California from 1994 to 2013. She is also Co-Founder and President of Friends of Rwanda Association (F.O.R.A).
Manny Mandel
Holocaust Survivor

Emanuel "Manny" Mandel was born in Riga, Latvia, in 1936, the year in which his parents returned to their native Hungary. Manny's father had been selected to become one of the Chief Cantors…
Juan Williams
Fox Political Analyst and Author
Juan Williams is one of America's leading political writers and thinkers. Mr. Williams is a top political analyst for Fox Television, co-host of the daily talk show 'The Five' and a regular panelist for Fox News Sunday and Special Report.
James Chen
Institute for Global Engagement

James Chen is the Vice President of Global Operations at the Institute for Global Engagement (IGE). James first joined IGE in 2011, serving as both a Program Officer and the Executive Director…
Anne Midgette
Classical Music Critic, The Washington Post
Anne Midgette is a graduate of Yale University. She lived in Munich, Germany, reviewing opera, music, and art throughout Europe for The Wall Street Journal, Opera News, and other publications.  In 2008, she took over as the chief classical music critic for The Washington Post.