Meet Our Speakers
The Rotary Club of Washington, DC is strategically located to gather the most prestigious group of speakers our nation's Capital can generate.  From Ambassadors, Business Executives, and Tribal Chiefs to an endless array of Champions of Change.  Our Club Members, and visitors to our weekly meetings, receive an impressive amount of intellectually-stimulating, heart-warming presentations each week.   Further, on this page, is a sample of speakers whom have recently spoken at our Club…
August 12th 2020 at 6:00 pm
Virtual Washington DC Weekly Club Meeting

Club Fellowship: Please join us as President Nancy Riker leads an extended time of fellowship. We will break into smaller groups for an opportunity to catch up with old friends and get acquainted with new ones. Visitors are welcome!
---
August 19th 2020 at 6:00 pm
Virtual Washington DC Weekly Club Meeting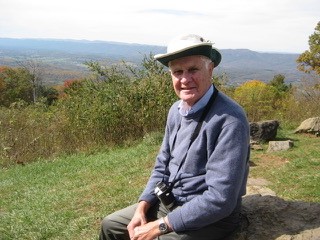 Paul Spreiregen is a Washington based architect and planner. He is a native of Boston and graduate of the MIT School of Architecture and Planning. He was a Fulbright Scholar in Italy, and has worked in Italy, Sweden, and may parts of the US. He was Head of Urban Design Programs at the American Institute of Architects and the first Director of Architecture and Design Programs at the National Endowment for the Arts. He has been in private practice since 1970. He has taught and lectured throughout the US, and written a number of books as well as articles in professional and lay publications. For twelve years he broadcast a weekly commentary on architecture for National Public Radio. He has organized and managed several design competitions, including for the Vietnam Veterans Memorial.
---
August 26th 2020 at 6:00 pm
Virtual Washington DC Weekly Club Meeting

William Michael Cunningham is an economist, author, and speaker. As a strong advocate for the integration of human values in finance, he develops new ways to combine social values and investing.Mr. Cunningham is founder of Creative Investment Research, Inc., MinorityBank.com, DiversityFund.net, and MinorityFinance.com. He is the author of The JOBS Act: Crowdfunding for Small Businesses and Startups, published by Apress Books.
Bill graduated from Howard University with a BA in Economics. He is a graduate of the University of Chicago Booth School of Business, where he earned his Master of Business Administration degree. He also holds a Masters in Economics from the University of Chicago.Among Mr. Cunningham's recent reports and discussions are:

Congressional Black Caucus, Black Wealth 2019 -- https://youtu.be/x4ukwLKqEzs

Black Lives Matter: Corporate America Has Pledged $1.678 Billion So Far: https://www.blackenterprise.com/black-lives-matter-corporate-america-has-pledged-1-678-billion-so-far/
Black communities need more help from Fed: https://www.americanbanker.com/opinion/black-communities-need-more-help-from-fed
The JOBS Act: Crowdfunding for Small Businesses and Startups: https://www.amazon.com/JOBS-Act-Crowdfunding-Businesses-Startups/dp/1484224086/
LinkedIn: https://www.linkedin.com/company/creativeinvestmentresearch/
---
September 2nd 2020 at 12:30 pm
Virtual Washington DC Weekly Club Meeting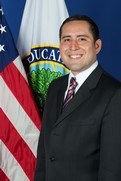 Emmanuel Caudillo is a special advisor to the White House Initiative on Educational Excellence for Hispanics. In this role, he oversees the operational duties of the initiative, outreach to Hispanic Serving Institutions, and youth engagement activities, including overseeing the WHIEEH Internship program. Previously on detail to the initiative in 2012, he transitioned full-time in 2013.
From 2009 to 2013, he was a budget analyst at the U.S. Department of Education, overseeing the student aid administration account. In that role, he prepared the congressional justifications for the salaries and expenses of the Office of Federal Student Aid. In addition, he performed a full range of budgetary duties, including budget formulation, reporting, and execution. During this time, he assisted in the transition to 100 percent Direct Student Loan origination.
He has also held research positions in various organizations, including Abt Associates and the National Council on Teacher Quality. From 2005 to 2006, he served as the associate director of administration and finance for the Pacific affiliate of the National Association of College and University Residence Halls.
Caudillo is active in his community. He currently serves on the board of directors of the Young Education Professionals and the Virginia Junior Chamber of Commerce, and the associate boards of the Latin American Youth Center and the Boys and Girls Club of Greater Washington.
Originally from Los Angeles, he holds a bachelor's degree from the University of Southern California and a Master of Public Policy from The George Washington University. His passion for education is due to the strong sense of duty and commitment his parents instilled in him.
---
Sampling of Our Past Speakers
The Rotary Club of Washington, DC would like to thank our past speakers for the engaging and motivational and informative presentations.
Bob Cusack
Editor in Chief, The Hill/TheHill.com
Reporting on politics and policy in the nation's capital since 1995, Mr. Cusack joined The Hill as Business and Lobbying Editor in 2003 and is now the newspaper's Managing Editor.  Mr. Cusack regularly appears on ABC, CNN, Fox News Channel and MSNBC as a political analyst.
Ambassador Mathilde Mukantabana
Ambassador of Rwanda to the United States
Prior to her appointment, Ambassador Mathilde Mukantabana was a tenured Professor of History at Cosumnes River College (CRC) in Sacramento, California from 1994 to 2013. She is also Co-Founder and President of Friends of Rwanda Association (F.O.R.A).
Manny Mandel
Holocaust Survivor

Emanuel "Manny" Mandel was born in Riga, Latvia, in 1936, the year in which his parents returned to their native Hungary. Manny's father had been selected to become one of the Chief Cantors…
Juan Williams
Fox Political Analyst and Author
Juan Williams is one of America's leading political writers and thinkers. Mr. Williams is a top political analyst for Fox Television, co-host of the daily talk show 'The Five' and a regular panelist for Fox News Sunday and Special Report.
James Chen
Institute for Global Engagement

James Chen is the Vice President of Global Operations at the Institute for Global Engagement (IGE). James first joined IGE in 2011, serving as both a Program Officer and the Executive Director…
Anne Midgette
Classical Music Critic, The Washington Post
Anne Midgette is a graduate of Yale University. She lived in Munich, Germany, reviewing opera, music, and art throughout Europe for The Wall Street Journal, Opera News, and other publications.  In 2008, she took over as the chief classical music critic for The Washington Post.