Meeting in Review, January 27, 2021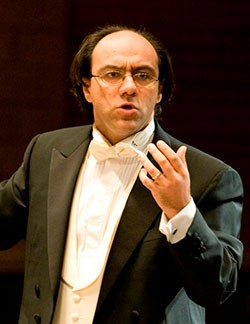 This week the Rotary Club of Washington, D.C. welcomed guest speaker

Maestro Simeone Tartaglione and Violinist Alessandra Cuffaro.
---
President Nancy Riker
opened the virtual meeting at 12:30 p.m. She welcomed participants. She welcomed visitors and visiting Rotarians; visitors introduced themselves.
Sergeant-at-Arms Bob
Schott led us in the Pledge of Allegiance and then announced birthdays and anniversaries for the week.
Marilyn Nevy Cruz
presented the DC Club Support of Hurricane relief Video, Rotary Club of Honduras.
Announcements:
Ken Brown

talked about the wine tasting opportunity in February. Check your email for details.

Membership Chair Catherine Pociask

presented the Member of the Month Award

Michelle Ems presented about the

Toastmasters/Rotary Strategic Alliance.
Mary Goldsmith
provided a Member Moment.
Erminia Scarcella
introduced our speaker, Maestro Simeone Tartaglione. Maestro Simone Tartaglione is Assistant Professor of Practice, Instrumental Music, and CU Choir Conductor at Catholic University.
Then, we enjoyed a musical presentation from Violinist Alessandra Cuffaro. Alessandra Cuffaro is the first woman in the history of Italian violinists to perform the most difficult virtuoso pieces ever written for violin, Nicolo' Paganini's 24 Capricci Op.1 in one concert.
Next, we connected for Word with Friends Break Outs.
President Nancy
adjourned the meeting at 1:30 p.m.