Meeting in Review, April 14, 2021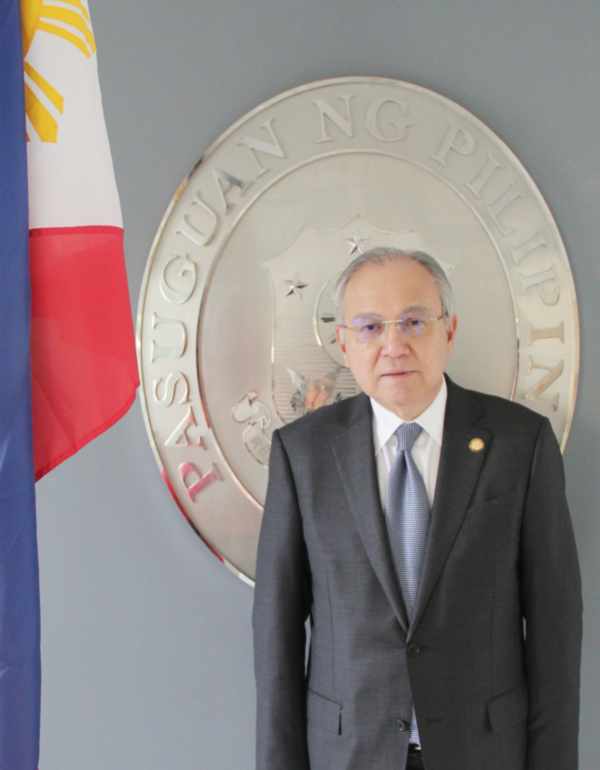 The Rotary Club of Washington, D.C. welcomed guest speaker

Ambassador of the Philippines Jose Manuel Romualdez.
---
The Zoom meeting was opened at noon for member fellowship.
President Nancy Riker
opened the virtual meeting at 12:30 p.m. and welcomed participants, guests, and visiting Rotarians.
President Nancy
presented the Four-Way Test and announced birthdays and anniversaries for the week. She also spoke with D.C. Emancipation Day.
We had a few announcements:
Bill Busker

spoke about the April Fellowship Event at Hillwood Estate, Museum, and Gardens.

Donnie Shaw

gave a Career Fair Update.

President Nancy

spoke about the vaccination volunteer opportunity.
Salvador Farfan
presented a Member Moment.
Bryan Ingram
introduced the guest speaker, Ambassador of the Philippines Jose Manuel Romualdez.
Jose Manuel "Babe" del Gallego Romualdez was appointed Ambassador of the Republic of the Philippines to the United States of America in July 2017 by President Rodrigo Roa Duterte. On November 29, 2017, he presented his credentials to U.S. President Donald J. Trump and formally assumed office as Ambassador Extraordinary and Plenipotentiary. Additionally, as the head of the Philippine Embassy in Washington, D.C., Ambassador Romualdez is concurrently the Philippines' emissary to the Commonwealth of Jamaica, Republic of Haiti; Republic of Trinidad and Tobago; Antigua and Barbuda; Bahamas; Barbados; Dominica; Saint Kitts and Nevis; Saint Vincent and the Grenadines; and Saint Lucia.
Sergeant-at-Arms Bob
rang the bell to
?
adjourn the meeting at 1:30 p.m.